Penname:
Pet [
Contact
]
Real name:
Pernilla
Member Since:
03/23/2007
Membership status:
Member
Bio:
I'm 30 years old, Swedish and a proud Spuffyholic. I've been obsessed with Spuffy since the first time I watched Out Of My Mind. Then I discovered the miracle of fan fiction. :)
LJ
Feel free to check it out and friend me! I'll most likely friend you back. :)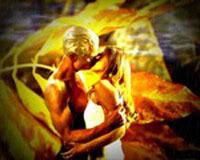 [
Report This
]
---
Contact Author:
Indicates required fields. Please be respectful and polite when contacting an author.