Featured Story
Beloved in Blood
by
Ameeya
NC-17
Spike returns to Sunnydale to kill the Slayer. He's just too drunk to do it...
Site Info
Another way to support click here-> 'Support Spuffy Realm'
4242 Stories
996 Authors
3814 Members


Newest member: Freya

---
Currently Online
Site News
About ReadSpeaker
***UPDATE:

Looks like the new readspeaker is now working!! If you notice any issues with it let me know. I know that I said there would be ads, but it seems they are not working at the moment. The folks at readspeaker are aware and are till working on that. As of now we're using it as it is.

Thanks

--Pari on 01/12/2015 - 07:10 am 0 Comments
Fundraiser Widget
Hi all,

I have added a new fundraiser widget to the left-side panel of the default skin and the Flashy skin, as well as the find-a-fic forum.

Thank you to the person who immediately gave a $25 donation! The goal is to try to pay the entire year for the dedicated server, $2400. As a perk and a way to say thank you, for anyone making a $100 (or more) donation I will send you as black t-shirt with and "Flashy" logo on the front (image below).

Anything given is much appreciated. Thank you!!

**Update!!**
Due to copyrighting infringement issues I cannot make a t-shirt of our logo. No company will do it. So the t-Shirt will just have our logo text in some font design (you can make suggestions). Sorry I did try and I was turned down my pretty much everyone to use our logo. I even tried to do it myself with an iron on and the quality was very poor.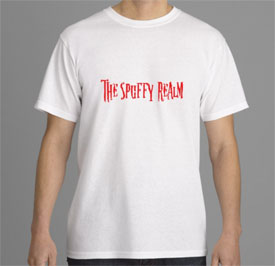 --Pari on 01/04/2015 - 12:16 pm
3 Comments