Featured Story
Enthralled
by
NautiBitz
15
Mid-'Doomed', the subject of hypnosis comes up: can Spike do it? Buffy doesn't...
Site Info
Another way to support click here-> 'Support Spuffy Realm'
4235 Stories
994 Authors
3832 Members


Newest member: uhmm blahh

---
Currently Online
Site News
About ReadSpeaker
***UPDATE:

Well Thanks to one of our awesome members we now have the old 'ad free' readspeaker back up!!

I didn't realize that the adplayer one didn't work on most mobile devices due to flash. So this member (Whom I shall not put on the spot by naming, I figure they can come forward in the comments to this if they so choose) paid the $360 fee to get the old ad free player back up.

A big huge thank you, thank you, THANK YOU to them :D

You guys are so very generous and amazing with the love you have for this archive, it sometimes astounds me :)

Thanks

--Pari on 01/12/2015 - 07:10 am 0 Comments
Fundraiser Widget
Hi all,

I have added a new fundraiser widget to the left-side panel of the default skin and the Flashy skin, as well as the find-a-fic forum.

Thank you to the person who immediately gave a $25 donation! The goal is to try to pay the entire year for the dedicated server, $2400. As a perk and a way to say thank you, for anyone making a $100 (or more) donation I will send you as black t-shirt with and "Flashy" logo on the front (image below).

Anything given is much appreciated. Thank you!!

**Update!!**
Due to copyrighting infringement issues I cannot make a t-shirt of our logo. No company will do it. So the t-Shirt will just have our logo text in some font design (you can make suggestions). Sorry I did try and I was turned down my pretty much everyone to use our logo. I even tried to do it myself with an iron on and the quality was very poor.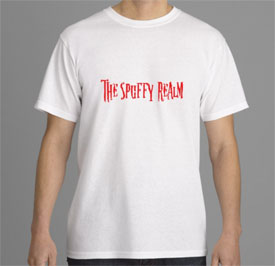 --Pari on 01/04/2015 - 12:16 pm
3 Comments